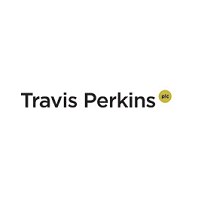 Travis Perkins Plc
Type: Private
Founded: 1797
Employees: 24,000
We're building better, together
We're Travis Perkins plc - and we know a thing or two about the building and home improvement markets. After all, we've been supplying the building and construction trades for more than 200 years. These days, we're one of their biggest suppliers - a FTSE100 company with 17 industry-leading brands, 1,900 outlets and more than 24,000 employees in the UK and Ireland.
We're able to offer a wealth of career and development opportunities in everything from branch operations to leading-edge IT, sales and marketing to world-class supply chain.
As a leading British business, we work with over two million customers, supplying in excess of 450,000 products which includes exterior and interior building materials, timber and landscaping products, plumbing, heating and decorating supplies, civils and drainage materials, kitchens and bathrooms, hand and power tools and sustainable building products.
Our Businesses
We're a BIG group. How many of our businesses are you familiar with?
For more information on our individual businesses, please visit:
http://www.travisperkinsplc.co.uk/Our-Businesses
Did you know?
We have 1900 sites across the UK, that's 700 more than McDonalds!
Across our brands, we supply every product needed to build a house; from drainage to roof tiles, flooring to ceilings, kitchens to bathrooms and everything in between.
We have supplied materials to help build some of the most iconic buildings in the UK including; The Shard, The Olympic Park and Wembley Stadium.
Businesses across the Group sell 12,000 products every working minute
The weight of everything we sell in a year is roughly equivalent to Ben Nevis, the UK's biggest mountain!
We have more trucks on the road than Eddie Stobbart and our vehicles contain some of the most sophisticated and technological equipment in the industry.
We are one of only 12 FORS Gold standard members. FORS (Fleet Operator Recognition Scheme) recognises the highest levels of safety, efficiency and environmental responsibility for fleet operators, and the Gold Standards means that we can demonstrate those credentials to our existing and potential customers.
Travis Perkins Group drivers make in the region of 20 million deliveries per year and clock up an estimated 108 million kilometres in doing so. That's almost 141 return trips to the moon.
We have 13 distribution centres around the UK, the largest is based at Brackmills in Northampton and covers over 500,000 square feet.
Working for Travis Perkins
What to expect
If you join the Travis Perkins Group, you will become part of a people business, one that is built on relationships. Our branch and store locations can have fewer than five people in a team, or more than 50. Wherever you are in our business, we always put our people first, rewarding performance and building careers. That's why we've been recognised as one of Britain's Top Employers since 2010.
Approximately 13% of our current workforce is aged 24 and under, and can be found in full-time and part-time branch operational roles, entry level roles in our head office functions, a variety of apprenticeship and graduate schemes, degree sandwich year placements and internships throughout the Group. We are committed to working closely with every single one of them to develop their skills and, where appropriate help them obtain nationally recognised qualifications that will help them realise their potential in our business.
Together, we're Building People, Building Britain
What we look for?
Working for the Travis Perkins Group right now is very exciting, and extremely challenging. We're looking for a positive attitude in everything you do – real enthusiasm. Whether it's in relation to a customer or a colleague, you are the type of person who always backs up their words with action. Of course, the skills you can bring to the group are important too. We'll help you develop them whenever we can. But it's your attitude that makes you the right sort of person to work for us.
Apprenticeships
Travis Perkins Apprenticeship schemes are a great alternative for those considering further education or a regular full-time job. Supporting you with on and off the job training, they offer the best of both worlds so you can earn as you learn. You'll be getting plenty of practical experience in the world of work as you study towards a nationally recognised qualification that will stand you in good stead as your career with us unfolds.
Our one-year Branch Apprenticeship scheme covers every aspect of branch life including health and safety, sales, customer service and product knowledge. Apprentices will work through a structured scheme which is carried out in branch over 12 months and you will have the opportunity to put learning into practice by working through different branch areas and roles. This leads to a nationally recognised Level 2 Apprenticeship.
Our two-year Management Apprenticeship scheme offers immediate challenges and responsibility from day one. With exposure to all areas of branch operations and support to develop your skills, we will provide you with all the training, encouragement and practical management experience you will need to become a Branch Manager of the future. The scheme offers a Level 3 Management Apprenticeship which is equivalent to two A-Levels.
As a Branch Apprentice you can expect to earn £150 per week, while the starting salary for a Management Apprentice is £16,000. You will also receive a rewarding benefits package that includes 22 days holiday and access to a great range of salary exchange schemes and Group discounts.
This year, we'll be taking on around 80 Apprentices in total. Branch Apprenticeship recruitment happens throughout the year so it's best to keep an eye on our website for details of current vacancies. Our Management Apprenticeship scheme starts in September and we generally start recruiting for these roles at the beginning of July. If you put as much into your apprenticeship as we do, there'll be a permanent job offer waiting for you at the end of it.
Find out more about TP Group Apprenticeships and apply at http://www.tpgroupapprenticeships.co.uk/
Our Charity Partners
Each business in the Travis Perkins Group has a partner charity and their own charity committee to organise fundraising events across our outlets, distribution centres and offices. Together, our employees have raised nearly £5.7 million in the last 3 years for charity.