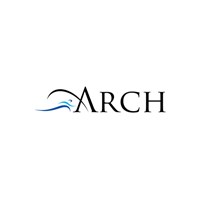 Agilisys Arch
Type: Private
Founded: 2012
Employees: 100
EARN WHILE YOU LEARN - Apprenticeships with Arch
Get qualified, gain experience and improve your career prospects
About Arch: Arch is the leading employer led provider of digital marketing and IT apprenticeships and was set up by Agilisys and the Blenheim Chalcot Group to acquire and develop fresh digital talent via apprenticeships.  Having successfully delivered apprenticeships internally, Arch – with strong Government support – now provides apprenticeships for other businesses as well.
Why Choose Us? Arch is an apprenticeship provider that specialises in apprenticeships in the specific areas of digital marketing and creative and digital media, ICT, business admin and customer service.
Arch offers:
Digital Marketing - Analytics
Digital Marketing - Social Media
Creative & Digital Media
IT - Professional Web Development
IT - Professional Tech Support
Business Administration
Customer Service
What will I get as an Arch Apprentice?
A real job with an exciting employer that is committed to your development.
A great start to your career
Entry into industries that are otherwise hard for young people to get into
A fair salary for an apprentice, likely to be between £120 and £200 a week, depending on the employer
Outstanding off-the-job training and on-the-job support and assessment from qualified Arch staff that will get you your apprenticeship qualification
Apprenticeships
An apprenticeship is a great way to earn money, gain that all-important first step on the career ladder and get a qualification.  No other option can offer you all three.
Arch Apprenticeships are great apprenticeships: we only promote roles with reputable employers that we have visited personally and who are going to be a good employer for apprentices.  All employers of Arch Apprentices:
Pay you at least £150 a week over the course of the apprenticeship
Recruit apprentices into roles that will be a great start to their career
Invest time and effort in developing their skills
Support their off-the-job training too
The apprenticeships that Arch delivers all lead to exciting and rewarding careers in digital marketing & communications, IT and outsourcing.  These are all growing industries where the salaries and career opportunities are good: by the time you are two years in you could be earning over £20,000 a year (£384 a week), and £50,000 a year (£960 a week) or more after 10+ years' experience.
Arch apprentices receive outstanding support off the job through highly qualified tutors and on the job through industry experienced assessors.
What apprenticeships can I do?
Agilisys Arch offers apprenticeship roles using the following Government recognised Apprenticeship Frameworks:
Digital Marketing: we are the leading provider of this new apprenticeship in one of the economy's strongest growth areas
Web development: IT, Software Web & Telecoms Professionals, Web Development Pathway at Level 3
Creative and Digital Media: Content Development Pathway at Level 3
Customer Service/Contact Centre: Customer Service at Level 2 & Contact Centre at Level 3
ICT Technician: IT, Software & Telecoms Professionals, Technician Pathway at Level 3
Business Administration: at Level 2 & 3
In addition and depending upon which Apprenticeship you do you may gain professional industry recognised qualifications such as CompTIA A+ or the CIW Web Foundations Series.
The benefits
What we look for and how to apply
As well as qualifications, Agilisys Arch Apprentices must have some essential personal qualities:
Team Work and Interpersonal Skills:
The capacity to work collaboratively with others to achieve common goals as opposed to working separately or competitively and able to build rapport and develop relationships in a professional environment
Communication Skills:
The ability to listen and connect with others in an effective and appropriate manner in a variety of ways
Organisation and Prioritisation Skills:
Plans and organises a project to make sure the end goal is achieved and deadlines are met. Along with the capability to weigh up a group of tasks and rank them in their order of importance or urgency
Innovation and Creativity:
The ability to look at things from multiple perspectives. Makes an effort to improve performance or solve problems by doing things differently or trying new things. Keen to share ideas
Ambition/ Passion:
Has the desire and willingness to build a career in their chose profession. Is motivated, persistent and prepared to work hard to achieve their goals and takes pride in achievements
Resilience and Adaptability:
Demonstrates openness to change rather than fear or reluctance. Willing to change ideas or perceptions based on new information or contrary evidence. Understands other points of view
How do I apply?
The Agilisys Arch Recruitment Process:
Look at the live vacancies on this website – carefully read the job description and person specification and select the most appropriate role and location for you
Click on the Apply button and complete the online application form –this is your opportunity stand out from the crowd and to tell us why you'd be a great apprentice
If your application meets our criteria you receive a phone call from a member of the Agilisys Arch Recruitment Team where you will be invited to a 1-2-1 consultation to discuss your skills, ambitions and experience in more detail and to match you to the right opportunity
If you successfully pass your 1-2-1,  the Agilisys Arch Recruitment Team will work with you to arrange employer interviews – and be on hand to coach and support you every step of the way
You start your Apprenticeship with Agilisys Arch!