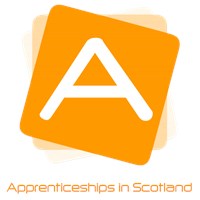 Apprenticeships in Scotland
Type: Charity
Founded: 2009
Employees: 5-10
Apprenticeships in Scotland is Scotland's national vacancy handling service for youth opportunities. We are a web clever social enterprise project run by young people with the help of the Scottish careers community. Our aims are to create youth opportunities, stimulate the demand for Apprenticeships and bring employers and young people together in ways that work.
What's the story?
Apprenticeships in Scotland is a social enterprise project and Scotland's national vacancy handling service for youth employment. It is run by young people with the help and support from career professionals. We started in 2009 and have built a solid reputation as youth labour market support specialists.
We use our networks, we use technology, we use ideas, we use youth and experience to deliver the right services. We are looking for young people to lead the way. It's their labour market.
Direct connectivity between employers and the youth labour market is vital. Without this the Scottish training system fails to deliver for too many young people. Specialist Vacancy handling is essential and that's what we do.
We help employers and training providers to fill their vacancies through our job board, our 16-24 community and through our bespoke channels and services. We reach into schools and colleges using trusted distribution and we communicate directly with careers, education, and training professionals across Scotland.