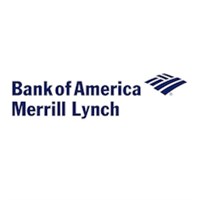 Bank of America Merrill Lynch
Type: Private
Founded: 1918
Employees: 265000
As a company serving clients in more than 150 countries, and with c. 265,000 employees, Bank of America is one of the world's largest financial institutions. Bank of America Merrill Lynch is the marketing name for the Global Banking and Global Markets businesses. The company is a long-established participant in EMEA with a presence since 1922. With offices in over 30 cities across the region, we offer an integrated and comprehensive set of products and services across Global Corporate & Investment Banking, Global Markets, Wealth Management and Consumer Card, serving the needs of individual, corporate, institutional and government clients, combining the best of local knowledge and global expertise.
At Bank of America Merrill Lynch, we encourage a diverse, inclusive workplace. This gives us the business advantage of understanding and meeting the needs of our diverse clients and shareholders, and provides fresh ideas and perspectives, which promote ingenuity. We strive to empower all employees to excel on the job and reach their full potential, and reward and recognise individuals based on performance and results. By joining us, you'll receive the highest level of training and mentoring support.
School Programmes
A-Level Insight Opportunities
Our school programmes are designed for Years 12 and 13 students and provide the opportunity to begin exploring your career options.
Banking Uncovered
It's never too early to start planning your future. Bank of America Merrill Lynch is pleased to offer Banking Uncovered, a two-day insight programme for A-level students in Year 12 and 13.
This event will develop your employability skills and affords an excellent opportunity to meet our employees across all lines of business. You will take part in interactive skills sessions and hear directly from our new graduates.
Female Futures
Female Futures (A-level) In Year 12 or 13 at school? Are you interested in hearing first hand from successful women in finance? Then this could be the opportunity for you. This event is a great chance for you to explore different career options and enhance your skill set for the workplace. At this event, you will gain an insight into our lines of business, spend time networking with senior female leaders and learn the skills required to be successful.
Dates: TBC - please check the website
Location: London Office
How to Apply: Submit an online application via the events page at https://baml.com/campusEMEA
Programmes
Opportunities
Bank of America Merrill Lynch is ideally placed to offer the scope and opportunities the cream of graduate talent deserves. Full-time and internship programmes are available in the following areas: Capital Markets, Compliance, Corporate Banking, Global Loan Products, Global Markets, Global Transaction Services, Investment Banking, Human Resources, Quantitative Management, Research, Risk and Technology.
Insight Week & Internships
Insight week
For students graduating in 2016, we are offering one-week insight programmes at our London offices in April and September 2014. These programmes will be an opportunity for you to gain an early insight into Bank of America Merrill Lynch, and to get ahead in the race for Summer Internship positions.
Internships
An internship is an excellent opportunity to gain an insight into working life at our company and discover which direction you would like to take your career. You'll work alongside our full-time employees performing real tasks with the potential for measurable impact on our business. The skill-building and networking opportunities you'll gain with us can make all the difference after graduation.
Graduate Opportunities
Graduates will gain a breadth of knowledge and experience and be positioned for great career opportunities. You'll learn from the best and brightest minds in the industry, and will participate in a comprehensive training programme that combines instructor-led and web-based classes with on-the-job training and networking. You'll have the opportunity to create a real impact right from the start.
Information on Recruiting Process
What we look for
Strong academic qualifications and quantitative skills are important for success in our analyst programmes. Equally important are initiative, strategic and creative thinking, communication skills and a genuine interest in the financial markets. For some roles, a second European language is required.
Deadlines
Assessments will begin before the deadlines. Vacancies will be open from 1 September and we strongly encourage you to submit your application early to avoid disappointment.
Full time: Thursday, 31 October 2013
Internships and Technology Applicants: Thursday, 12 December 2013
Spring Insight week: Thursday, 23 January 2014
Summer Insight week: Monday, 5 May 2014