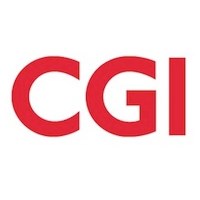 CGI
Type: Private
Founded: 1976
Employees: 69,000
CGI was founded in 1976 by 26-year-old entrepreneurs Serge Godin and André Imbeau. The two started the company in the basement of Serge's home with one client, one phone and a lot of ambition.
By the end of our first year, CGI had generated C$138,000 (that's Canadian dollars) in revenue. From that point on, our revenue and size increased consistently year after year, whereby now we generate C$138,000 every few minutes.
Today, there are 71,000 of us working across the globe. Together, CGI's professionals have built one of the leading IT and business process services companies in the world with a long track record of service excellence and sustainable profitable growth.
Ten things you couldn't do without CGI ...
You couldn't send a text message! We sent the first text in 1992 & manage 2/3 of today's messages
You couldn't watch satellite TV. Our systems manage satellite booking/billing in the UK, Europe,  Australasia & beyond
 Life would be cold and dark. We designed the electricity trading markets & our systems manage >85% of gas storage
 The Mars landings wouldn't have happened. We work on all Europe's missions to other planets and moons
 Our troops in Afghanistan couldn't communicate securely. We'd like to tell you more but it's hush-hush
 Your credit & debit cards wouldn't work everywhere you go! Find out more @ CGI.com
 Your money wouldn't move as smoothly. We've played key roles in creating SWIFT, CHAPS, Faster Payments & CLS
 You couldn't fly in UK airspace. We delivered the central control & monitoring system for NATS
Designed and manage the Police National Database helping the UK Police cut crime & keep us safe
Your ideas may not be protected. We are pioneering new patent management systems with the EPO
You're Hired! Hints and tips on how to get the job you want
Employability - What is it and how do I demonstrate it?
"A set of attributes, skills and knowledge that all labour market participants should possess to ensure they have the capability of being effective in the workplace – to the benefit of themselves, their employer, and the wider economy".
CBI and Universities UK report (2009) "Future Fit: Preparing Graduates for the World of Work"
It will help you:
Get a job
Keep a job
Grow and develop that job
Change job
Think about the skills that would enable you to be productive in a workplace (hint: these are quite similar to skills that enable you to be productive at school or university too!)
Time management
Team working skills
Relationship management
Interview skills
Presentation skills
Managing people
Writing skills
Flexibility/Adaptability
Conflict resolution
Listening skills
Negotiation skills
Leadership skills
Stress management
Communication skills
What job is right for you?
When considering a career think about;
what you are good at

what you enjoy

what your strengths are

what areas you need to develop
Thinking about these should help you formulate ideas about what type of work you might want to do.
Ask yourself
Am I a 'people person' or do I prefer to work alone most of the time?

Do I want to work outdoors or be mainly office based, or travel round the country/world?

Do I want to gain a formal qualification through my job?

Do I want a job where I create things or solve existing problems?

Are there types of companies or brands that I particularly see myself working for?
Asking these types of questions can help you find a starting point when you're thinking about taking the first steps on the job ladder.
What if I don't know what I want?
The majority of people don't really know what they want to do when leaving school, or university! So you are not alone.
Our best advice is to talk attend careers fairs, or talks and speak to employers, see if you can imagine yourself working for them, the more people you can speak to, the better your idea of what working life will be like.
If you can doing some work experience, even for a day can be invaluable, you will quickly be able to tell if it is the right kind of work for you.
If you still can't decide do not panic! Make your best guess, try your hardest, develop those transferrable employability skills and you're on your way to finding your career path gradually. Careers are becomming more mobile and flexible, so you can always change your mind in the future!
Applications - where do I start?
Think about your own employability skills
1. Pick one of the skills from the section above, think about what this skill involves and why it is important to employers
2. Now think about your own skills, think about a situation or activity you have been involved with that demonstrates you using one of the skills above.
3. Imagine you are talking to an interviewer. Think about how you would explain the SITUATION, what specific TASK or role did you personally play in this situation, what were your ACTIONS and what were the RESULTS? What did you learn from the situation and how have you developed those skills since?
One example of how to use the STAR technique
One skill you might want to demonstrate is team-working. That involves being able to integrate with a variety of other people and listen and work together to get a result. It is important to employers as many work situations require a number of individuals with different skills to put their expertise, knowledge and experience together to achieve the best result.
SITUATION – I was involved with a team that had to organise an event to raise money for the Student Union
TASK – I was the marketing co-ordinator, responsible for designing, printing and putting up posters and liaising with college radio and social media re advertising for the event and trying to get as many people involved as possible to raise as much money as possible
ACTIONS – I worked with the committee to design the fliers and posters, getting all their input to get the best result and ensuring everyone had their say. Although I had overall responsibility I made sure everyone had some input. I negotiated with a local print company to give me a 50% discount on poster and flier printing as we were doing this for charity. That was a great result.
RESULTS – As a team we raised £1000 for charity and over 100 students and 20 teachers attended the event. This was beyond our initial targets of £500 and 80 students. I learnt that the best results come from working together and listening to other people's ideas and deciding as a team the best course of action. Since then I have been promoted to Committee lead for next year's event so I look forward to putting these skills into action once more.
What is commercial awareness?
Commercial Awareness is about showing
an Interest in business
an understanding of the wider environment in which an organisation operates
and its relation to its customers, competitors and suppliers
Remember, businesses don't operate in isolation, they're constantly affected by the wider economy, competitors, news headlines, politics, consumer confidence, and even the weather!
SWOT - Think about a company, any company! Think about it's...
Strengths
Weaknesses
Opportunities
Threats
This is known as SWOT analysis and can give a great insight into an individual company.
You can also try PEST analysis - think about a company's
Political
Economic
Social
Technological
Influences and how these impact what, where, when and how the company produces, the price of their products, their employment strategy, their growth strategy and whether they are still going in 12 months' time.
How to do a SWOT and PEST analysis - using Apple Inc as an example
Think hard about Apple Inc...
What are Apple's strengths?
Brand
Market share
Innovation
What are Apple's weaknesses?
Reliance on one product group
Lack of cross-brand interface
Price of products
What are Apple's opportunities?
New global markets
New products
Cloud based services
What are Apple's threats?
Google phone, laptop and tabs
Android user interface - programmable elements
Patent wars
Apple Inc PEST Analysis - Start filling in the ? gaps!
What are Apple's political influences?
international relations may impact export of goods and import of components
new governments may impact trade laws or taxes
?
What are Apple's economic influences?
dips in consumer confidence caused by economic downturn
exchange rates influencing cost of components and end product globally
?
What are Apple's social influences?
new generation's 'need' to be connected at all times
importance of brand and appearance
?
What are Apple's technological influences?
4G
Smaller, faster components
?
People Profiles
Apprentices
Meet Umair
At school I studied Chemistry, Biology, Philosophy and Business Studies and joined Logica in May 2012 on their Advanced IT Apprenticeship scheme.

My apprenticeship enables me to gain hands-on practical experience and knowledge directly related to real work. At Logica, I'm now working on a Mobile and cyber project, which involves researching security and technologies around mobile communications, and developing software applications in the area of smart telephony.

It's very diverse in the sense that there are members in the team with all kinds of different backgrounds and experience. So it's a great opportunity to develop new skills and build my professional network.

To thrive here, you need the confidence to tackle different challenges and try new things. Staying focused, self-motivated and maintaining good communications with work colleagues and team leaders is also important as it helps to develop both your skills and your character.

But above all, you've got to have an unshakeable desire to keep on learning. IT is a fast-paced industry - there are always new technologies coming on stream. So it's crucial that you carry on broadening your knowledge and experience with them.
Meet Amy
I have been with my company for four months now. I joined the company because they were launching an apprenticeship scheme and I was recruited to be on the very first batch for the scheme. 10 of us joined and I was the first one to gain a role. This role was in the bidding department and was a very customer facing role. They chose me because of my confidence, communication skills and enthusiasm, not just my IT skills. I was thrilled about this as I love being in customer service type roles. The company is now recruiting more apprentices following the success of the first batch.
I did have to overcome a few difficulties but everyone was really helpful and supportive. The office I joined was quite far from my friends and family but there were lots of new people to make friends with.
Whilst working in the bidding department I was doing some work with a client for about two weeks. This was quite demanding and there were often last minute changes but I managed to meet all of the demands and find effective solutions to all of the problem. I just thought I was doing what was expected of me but the client clearly thought I'd exceeded expectations as they wrote a lovely email to my manager. This led on to me getting an award called a diamond award from the company which made me really proud.
The bidding team were so please with my work that they want me to transfer across to their division and the company are supporting this. This will lead to me being treated as a junior employee.
My company have provided me with a good career progression path in Bidding and a lot of training opportunities including the chance to go to university later on which is something that is very important to me. Also, after I've gained experience I could choose to work in other areas of the company.
Doing an IT apprenticeship enabled me to get this job and progress as far as I did and I'm really pleased that I took this route.
Meet Kieran
I studied an IT Diploma at GCSE-level before joining Logica in May 2012. I have since gained the four professional MTAs and the MCTS Windows 7, Configuring. I decided on the Apprenticeship route, as I thought it would be a great chance to learn skills specific to what I wanted to do and that moving directly into the workplace would be better for my career than taking the traditional route of college and university.

I'm part of the new MS Desktop team. We work on developing the products the business is going to offer. I've also worked with members of the Infrastructure team to create a presentation about future Microsoft releases. The best thing about my role is working with software I'm used to while being introduced to new applications.
Meet Natasha
At school I studied Psychology, Sociology and Graphic Design before joining Logica in May 2012.

I felt an apprenticeship would be the best option for me as it allows for learning on the job. It was also the gateway to further supported learning. To my mind, good training coupled with some solid experience will set me apart from a lot of other graduates, and give me the best starting point for a career in business and technology management.

The best thing about my current role is meeting staff from different areas of the business and seeing the various sectors I can possibly go in to for my next role. With that in mind, it's important to be versatile, adapt to change and learn quickly. This teamed with a pleasant personality will allow for you to work with almost anybody.

If I were offering advice to a new joiner, I'd say be observant and be polite but don't fade into the background. And do your due diligence. The more you know outside of your role, the easier it will be. And finally, If you don't know, ask. If you never ask, you'll never know!
Sponsored Degree Programme Profiles
Antonio Brugognone
Security Analyst, Graduated 2010
I was attracted to the programme as it offered the ability to study and gain experience at the same time.

The fact that our fees were paid for and we received a wage were big considerations too! I think people should definitely look at the alternatives: university is not the be-all-and-end-all.

Now that I've graduated, I have to admit that I found striking the balance between work and study a challenge to start with, but you get used to it – and it's an important life-skill. On the flip side, the social life was great – best of both worlds! And the best part was having a disposable income to visit friends at universities around the UK! And when those friends graduated, I had a great head start: I'm leading a team on my current project.

I wish I knew how good the programme was, and then I could have told my friends to apply as well!
Sarah Kay
Proposition Marketing and Sales, Third year
With its broad range of industries, products and service lines, the Logica programme gives undergraduates the chance to fully explore and experience a number of different roles, clients and sectors. That's what first attracted me to the company, when I started to look into the programme at one of University of Winchester's Open Days.

I was never 100% sure of the career path I wanted to follow. And after three or four years doing a regular degree, I think I'd have been even more confused. So one of the great things about the Logica programme is that it's helped me think about my options, realise what interests me most and consider avenues that previously I would never have had exposure to.

I liked the fact you can undertake degree-level studies whilst accruing valuable work experience. Part-time study undertaken independently is usually drawn out over a considerably longer period of time – we complete our degrees in three years. It's not always easy to do that and sometimes social sacrifices have to be made. But work and the university do understand the pressures and provide all the guidance and support you need. Studying at the University's Business School with other full time students allows us to momentarily immerse ourselves into 'real' university life. Being a student there also affords us all the perks of student union and NUS membership.

The best thing, however, is when you see the results of work out there in the real world. Employers all look for that 'something extra' from graduates and the ability to demonstrate relevant experience. This programme addresses these issues directly, applying modules of study directly to the working environment.

People don't really think about it, but technology has a tremendous influence on practically every aspect of modern life. Every time I go through Gatwick Airport's passport and retina scanning gates, for example, I smile because it was our project team that designed, tested and delivered them. And there aren't many recent graduates, let alone undergraduates, who can lay claim to a project like that. With these experiences, many of us are already leading small teams and people managing small groups. I am grateful for this head start
James Boshier
Project Manager, Graduated summer 2011
Get a degree or start a career? That was the question I asked myself when I finished my A levels. Luckily, I found the perfect solution in the Logica degree programme, which allowed me to do both. I wanted to work in the IT & Business sector as there would be a lot of growth in the future.
I was never that good at starting coursework early when I was at school. So to begin with, I was worried about balancing work and study. I spoke to other students who'd completed the course and they helped me put together a strategy to tackle an assignment effectively rather than looking at a blank piece of paper hoping the assignment would write itself. I never missed a deadline and I think my marks were probably higher than they would have been had I gone to uni full-time.

The social side was really important to me. I went to loads of nights out at the University of Winchester and visited lots of my friends at other universities too. On top of this there were lots of events with people from work – everything from nights out in town to football tournaments, rock climbing, wakeboarding and beer festivals. I definitely have not missed out on the social life! With over 300 graduates and undergraduates in Logica there is a lot going on and you will have loads to do!

Speaking to all my friends who just went to university they are all really envious of the experience the Logica programme gave me. Many of them are struggling to get a job doing what they want to do because they don't have enough experience. Not having to worry about debt is a great advantage too as it means I'm more independent and I can do more of the things I enjoy.

It's little more than twelve months since I graduated, and I'm now responsible for managing project teams, suppliers and budgets. The week after I graduated I was interviewing graduates who wanted to join Logica – there's no way I would have achieved all of this in such a short time if I'd gone to university and studied a regular degree.

For me, this isn't a job: it's a career. And if there's one thing my time on the programme demonstrated, it's that there's huge scope to develop both personally and professionally at Logica. I've got big plans for the future. But over the next three or four years my plan is simply to grow into my current role and take responsibility for bigger and bigger projects.
Amelia Callow
Junior Enterprise Architect, Second year
I had never heard of Logica before discovering the programme, so I didn't know anything about what they did. When I looked online and found some of the really interesting and exciting projects Logica are involved in, I saw that they cover everything from creating a new system to improving a business process. And that variety was attractive. I wanted to continue in education to get my degree, but I wasn't sure if university was the right option for me. The Logica sponsored degree programme seemed like the perfect choice.

When applying for the scheme, I didn't know how Logica worked or what it was like to work in a real business. We found this out in our induction week when we were thrown into working in an office environment – so we learnt very quickly. I have learnt that to get where you want to be you really have to work hard and be able adapt to new situations quickly. You have to be really committed and put the hours in to complete your university work. However, I've found I've gotten better at time management, so I've never found balancing work and study to be too much of an issue.

I think you can gain much more on this programme than from just going to university. You get a real sense of achievement working on a real life project, and also have the undergraduate community around you, so don't miss out on the social side of university either. In my year, we have 18 of us on the scheme, so we organise nights out and events which we get to do together – there's always something going on!

From my two years working at Logica, I have identified a career path I would like to follow. When I started working, I had no idea what I wanted to do. But after working or a variety of projects, I have found I really enjoy data architecture and would like to pursue this. Plus, it's really motivating to know what you are working on is going to go out into the real world!

I wish I knew before I started how much I would gain from the scheme, and how much more confident it would make me. I think this scheme has set me up for my future career, and given me a goal to work towards. I have met some really great people, been involved in exciting opportunities and have had some ups and downs, but it has all helped me develop as a person.
IP and Graduate Profiles
Find out more about what life is like at Logica by watching our graduates tell it like it is!