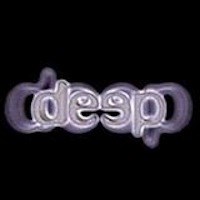 Deep Recording Studios - Industry College
Type: Charity
Founded: 1993
Employees: 5
Deep Recording Trust - City & Guilds and JAMES industry approved training provider for 16+ including apprenticeship training and pre-training - We offer very high level training for all younger record producers, recording engineers and mix engineers.
Deep and the JAMES team alongside , MPG, C&G, UK Music Academy, APRS, CCS and recording sector employers - have put in place the new Level 2 and Level 3 Studios and Recording Facilties Apprenticeship scheme.
If you or someone you know require fully certified employer based training at the very latest National Cccupational Standards for the UK recording sector - you need to apply here online 24/7. 16-18 100% Free training. www.deeprecordingstudios.co.uk/apply-online
Tel: 020 8206 5850
Deep Create Professionals
Pre apprenticeship entry 24/7 - Recording Industry Approved training Courses
Pre apprenticeship Training - 16+, 19+ or 24+ - please apply online 24/7 - September start
Apply online 24/7 - FREE to all 16-18 year olds and Unemployed 19+
This 500 hour course feeds into our industry apprenticeship program for studio employers
application
http://www.deeprecordingstudios.co.uk/apply-online
Studio Apprenticeship Program - Industry training courses 50 placements offered - Apply ASAP
Level 1 Diploma - Industry Pre-training courses offered - Apply online 24/7
Budding young sound engineers, mix, remix and mastering engineers apply here online in time for September start dates. Only 50 placements available
This industry course also feeds into our Studio Apprenticeship scheme - a pre-training Level 1 course.
JAMES approved industry content and National Occopational Standards approved. All aspects of sound engineering and music technolgy skills within a working professional recording studio. These courses are the only FE courses approved by UK industry and City & Guilds National training Qualifications see more online
Enrol 24/7 - No Exams Required and Non Profit LOW Fees
Brief of content covered: Pre-Apprenticeship Training at Level 1 (Term 2013-2015)
Unit 101 Follow safe working practices in music and sound industries 40hrs
Unit 102 Occupational roles and employment in music and sound industries 40hrs
Unit 103 Basic equipment connections for music and sound industries 40hrs
Unit 104 MIDI sequencing and software 40hrs Unit 105 Sound recording skills 40hrs
Unit 106 Digital sound editing 40hrs Unit 107 MIDI and audio techniques 40hrs
Online examination and full portfolio of above - submitted for certification
Application form - apply online 24/7 - No Exams required
http://www.deeprecordingstudios.co.uk/apply-online
Maths and English ARE both required Grades A B or C ONLY - evidence is required for any Studio Apprenticeship to go ahead and be signed off.