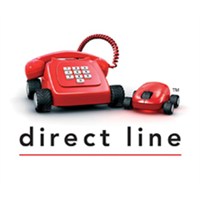 Direct Line Jobs
Type: Private
Founded: 1985
Employees: 10,000
Since it was founded in 1985, Direct Line has blossomed into a brand that employs 10,000 people across the UK and has expanded internationally to offices in Germany and Italy. Today we have over five million customers and a portfolio that includes home, pet and travel insurance as well as a broad range of business insurance services.
Getting to know us
On our first day in 1985, we became the first UK insurance company to use the telephone as our main channel of communication. It was a revolutionary event as out went the middlemen, the fat commissions, the forms and the jargon. In came speed, simplicity and a common sense human touch.

A lot has changed since then, but one thing hasn't: whether a policy is big or small, personal or business, we treat each customer as an individual. That's why we've been voted Britain's Most Trusted Insurance Provider by Reader's Digest for two years in a row.

Today:
Direct Line is the UK's leading direct car insurer
Direct Line provides more than 13,000 car insurance quotes daily
A Direct Line policy is sold every 10 seconds
A customer notifies the company of a claim every 30 seconds
In 2004, Direct Line received 22 million telephone calls
We're listening
We know that we can only continue to grow our reputation and services by recognising our employees as individuals, too; so whether you're a straight talker, a big thinker or an innovator, there's a career for you at Direct Line Group. As a company we're shaped by the variety of talents each team member brings to the table and our expansion is inspired by their ideas on how we can improve and evolve.

In return for your input, we'll give you the best possible environment in which to work and progress. With learning and development opportunities, flexible benefits and competitive salaries, you'll be building a career around your talents and lifestyle.

So if you're creative, passionate, committed to helping people and open to fresh experiences then you're who we're looking for. Take the first step towards fulfilling your potential today.