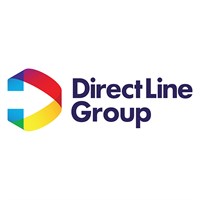 Direct Line Group
Type: Private
Founded: 2012
Employees: 15,000
At Direct Line Group we have a clear vision for our future. We want to be Britain's best retail general insurer.
What do we mean by 'best'? Well, it doesn't just mean being number one. We believe insurance isn't just about the figures. It's about people too. So we want to be known for treating our customers better than anyone else. And that's going to mean working in a way that's more creative.
Put simply, we want our people to be leaders in our industry. And that's why, when you join us, you'll enjoy excellent training that will help you to develop both professionally and personally. But, most importantly, you'll have the scope to push yourself, discover hidden talents and really make your mark on our business, too!
Our Business and brands
Our business and brands
We have market-leading positions in motor and household insurance in the UK. And, of course, we're home to some of the nation's best-loved brands, including Direct Line, Churchill, Privilege, Green Flag, TRACKER, and NIG.
But we're not resting on our laurels – far from it.
Opportunities with Direct Line Group
Like the insurance industry itself, our organisation is incredibly diverse, with a vast number of brands, services and products. This means you'll find a wide range of opportunities.
Whichever part of our business you join, you'll discover that life here is about doing your very best every day – for your customers, your colleagues and the business. And we'll support you every step of the way, with the training and responsibility you need to grow.
What we look for
You'll be a good listener as well as a good communicator. But, most of all, you'll be as people focused as we are – dedicated to doing the very best for our customers and supporting your colleagues.
Rewards
We'll make sure you're rewarded for your hard work with a whole package of benefits and opportunities to help you create and live the life you want outside of work. Plus you can expect a competitive salary that will grow as you do.
Find out more
www.directlinegroupcareers.com
Let's take the lead.