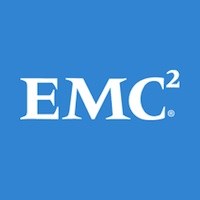 EMC
Type: Private
Founded: 1979
Employees: 60,000
EMC'S products are often invisible which may mean you have never heard of them before but running through our daily activities is EMC innovation. By sending text messages, withdrawing money from a cash machine or simply buying lunch you create a digital trail that EMC's technology is helping to store, manage, access and analyse and keep secure.
We are accessing data all of the time whether it be by music downloads, games, photos and videos and this is can all be before eating breakfast! Thinking about the amount of data we use as individuals you can imagine that businesses large or small need huge support day to day.  EMC Corporation is a global leader in enabling businesses and service providers to transform their operations and deliver IT as a service. Fundamental to this transformation is cloud computing.
Understanding data
We use data every single day and the amount of data we use is growing rapidly in fact by 2020 the digital universe will be 35.2 zettabytes, day to day we are used to dealing with gigabytes, the average mobile phone having 16 gigabytes of storage. A gigabyte is a billion bytes,  a terabyte is – it's a trillion bytes so a zettabyte is a billion trillion … that's 1 with 21 zeros after it.
What is creating the demand for data?
Us
The systems we use are becoming more sophisticated, we have intelligent systems in cars, digital signage, smart meters, smart thermostats, medical monitors
Mobile phone usage continues to increase. According to the Economist, there are about 4.6 billion mobile phone subscriptions around the world.
Science and Technology
Stored medical records are growing 70% or more a year.
A typical hospital may have 300Terabytes of data to manage … while a large teaching hospital could have a petabyte or more.
A single MRI is about 65Megabyte.  Multiply that by the 16,000 MRI studies done each year by a hospital and you get to 74Terabyte.
Experiments at  Europe's particle physics lab, the Large Hadron Collider at CERN, generate 40Terabytes every second. 
Information has always been important, always been at the center of commerce and life. What's new is that information is more fluid and mobile than ever. And there is a new understanding of the power of having and applying the right information at the right time.
Associate Training Programs
EMC Global Services Associate Programe
See how far your talents and desire to work in information technology can take you. As a member of EMC's Global Services Associate Program (GSAP), you will initially travel to an EMC headquarters location for multi-week training. There you will gain the foundation necessary to achieve technical certifications in the award-winning EMC Proven™ Professional Program, as well as other industry certifications. At the end of your training, you'll return to your field office where you will be assigned an EMC mentor for on-the-job coaching and on-going skills development. Overall, this is an excellent opportunity to receive an introduction to the IT industry, best practices, and methodologies, as well as provide first-class support to our customers.
Our associates are selected for their technical and problem-solving capabilities, strong communication and customer relations skills. We provide the training, hands-on experience and technical career path to help them achieve their career goals. In GSAP, you'll get a solid foundation of role-based training in technology, services and best practices. Next, you'll transition into a full-time service role. Your technical and business expertise will be developed through the support of your manager and a designated EMC mentor.
Throughout the program, we evaluate your performance, assess areas for development and groom you for advancement. Additionally, you'll also have opportunities for skills development, performance management and networking.
EMC Sales Associate Program
Launch your career in Sales as you help unleash the power of information for clients around the world. By participating in the EMC Sales Associate Program, you'll learn the fundamentals needed to build the career you've always dreamed of.
You'll experience intense product and sales training and valuable mentoring. After you complete the 2.5 to 3 year Sales Associate Program, it can lead to other sales opportunities within our field-based direct sales team, sales management, or cross functionally throughout EMC.
Responsibilities
As part of our Sales Associate Program, you'll generate qualified customer leads that our inside and outside sales teams can develop into sales opportunities. This includes:
• Using multiple lead-generation tools, generate potential sales leads via the phone, making a minimum of 50 outbound calls per day
• Participate in ongoing Sales, Business and Technical training courses to increase overall awareness of EMC's solutions and go-to-market strategies
• Take part in verbal presentations and written tests that measure sales competency and messaging ability
• Contribute to "Partner Blitzes" which educate our partners and grow EMC's channel business
Required Experience
• Bachelor's degree required coupled with the desire to begin a sales career
• Self-starter who can multi-task and adapt to changing situations
• Prior sales experience preferred but not required
• Excellent written and verbal communication skills with an ability to influence others
• Conveys a sense of urgency and drives issues to closure
• Mature and confident with strong interpersonal skills and a true team player
• A history of extracurricular activities such as sports, student government, societal membership, part—or full-time work, etc.
EMC Information Infrastructure Products Division
Be part of a company that continually innovates in the enterprisestorage industry. As part of the Information Infrastructure Products Division (IIP) of EMC, you'll have unique opportunities to continually invent, innovate, and lead. Join us and create award-winning, industryleading solutions.
With a role in our IIP Division, you'll put yourself at the center of global information, helping customers large and small around the world deal with the challenges of data management by providing intelligent storage infrastructure solutions.
IIP organizations include:
Enterprise Storage Group High-end enterprise and storage virtualization products with built-in security.
Backup Recovery Systems Next-generation, disk-based data protection with the industry's most advanced deduplication storage and software.
Isilon: A fast-growing and innovation-driven organization that's developing software-centric solutions to some of the world's toughest data management challenges. Our storage platform is a powerful, yet simple way to manage data and applications, enabling enterprises to expect much more from their storage.
Data Computing Division: The EMC Data Computing Division—with EMC Greenplum as the foundation—is driving the future of data warehousing and analytics with breakthrough products that enable organizations to gain greater insight and value from their data than ever before.
Information Intelligence Group: Products and solutions for information governance; the leading platform for information-enabled business applications and solutions.
Infrastructure Management Group: Technologies that provide advanced IT management across the data center, providing customers with total visibility and control across their physical and virtual IT infrastructures.
Unified Storage Division: Award-winning midrange and entry storage solutions that deliver unmatched levels of ease of use, efficiency, and performance, providing customers with constant information optimization, reliability and access.
Business Operations and Common Hardware: Reliable and easy-to-use storage solutions for home and small businesses, including NAS.
Global Manufacturing Operations Group: We are committed to sourcing, building, testing and distributing the highest quality products at the lowest total cost to our customers and ensuring our customers enjoy the best Total Customer Experience in the industry. Our groups include Supply Chain Management, Manufacturing Engineering, Manufacturing Operations and Program Management.
Development Programs
Business Operations Leadership Development Program
As a motivated undergrad with your eye on the business world, you have the ambition and drive to be a future leader in Business Operations. Get the first-hand experience you need with EMC's Business Operations Leadership Development (BOLD) Program. We're looking for highly skilled, results-oriented individuals to join our world-class Global Business Operations organization.
Our BOLD Program will give you invaluable experience assessing, developing, and implementing a portfolio of best-in-class business processes and tools. We develop future Business Operations leaders through a three-year rotation program paired with a comprehensive training curriculum and ongoing mentoring with a seasoned professional on the Business Operations team.
Launch Your Business Operations Career with EMC: As a Business Operations Analyst, you'll quickly gain experience in a variety of operational, analytical and financial areas. Rotating through three one-year assignments, you'll gain a comprehensive understanding of EMC's Business Operations and Go To Market Strategy.
Potential Rotations
• Global Business Planning • Strategic Pricing • Go To Market Programs • Americas Business Operations • Territory Alignment & Governance • Channel Operations • Partner Support Center • Global Metrics & Measures • SMB Operations • Product Operations • Global Alliance Operations
Requirements:
• Undergraduate degree in business-related field with GPA 3.0 or better
• Analytical proficiency
• Demonstrated leadership experience
• Excellent written and verbal communication skills
• Motivation and professionalism
• Strong organization skills and attention to detail
• Ability to excel in a fast-paced, cross-functional and dynamic environment
• Team player
Global Services Leadership Development Program
If you're ready to get first-hand experience as a global leader in Information Technology, consider EMC's Global Services Leadership Development Program (GSLDP). This full-time, two-year opportunity is your chance to join a choice group of recent graduates and MBAs who are destined to become the leaders of tomorrow. Through intense training and mentoring, you'll create the foundation needed to excel at EMC.
As a participant in GSLDP, you'll enjoy a unique opportunity to experience a variety of departments, where every day brings new challenges, experiences and opportunities. GSLDP is a 24-month program consisting of four six-month rotations within Global Services.
Working with Global Services, you will:
• Strengthen your technical, business, and leadership skills by working with experienced leaders throughout the Global Services team
• Continually evolve to stay ahead of the rapidly changing business landscape and our customers' growing business and IT challenges
• Gain valuable experience with consulting, implementation, integration, education, management and support services.
Marketing Development Program
Embark on your career in Marketing with the EMC Marketing Development Program (MDP).
Here, you'll have the unique opportunity to grow your skills as you help unleash the power of information for clients around the world. Most importantly, you'll learn the fundamentals needed to build the Marketing career of your dreams.
Our two-year rotational program will give you a broad understanding of the EMC marketing organization and valuable experience in:
• Social Media
• Field Marketing
•Advertising
The peer mentoring, networking opportunities, training and development courses you receive will be invaluable to you throughout the course of your career.
Potential Rotations
• eMarketing • Advertising • Creative, Sponsorship and Reference Marketing • Campaigns
• Communications (Public Relations, Analyst Relations, Internal, Executive and Social Media)
• Events • Field and Channel Marketing • Customer Programs-Worldwide Executive Briefing Centers • Marketing Planning and Operations• Solutions Marketing• Divisional Marketing
Information Technology Leadership Program
Does the idea of developing technological solutions that create competitive advantage for businesses exhilarate you? Are you ready for the opportunity to put your technical skills to the test alongside the best and the brightest in the industry? If so, EMC's Information Technology Leadership Program (ITLP) is for you.
Choose from two tracks to success, each consisting of three rotations over an 18—24 month period.
Business Consulting Track: This track is ideal if you are interested in IT, but want a career focusing on consulting, business, or project management.
CANDIDATE PROFILE
• Undergraduates interested in technology but seeking a career in consulting, business, or project management
• Effective communication and written skills
• Detail oriented with strong analytical and problem-solving skills
• Ability to build relationships and work successfully in global teams
• Exhibits leadership qualities, takes initiative and possesses creativity
EDUCATION: Bachelor's degree. Concentration in MIS or related co-op/ internship experience a plus.
Successful candidates will learn to identify, investigate and solve process and technology issues with IT-related and industry best practices in areas such as:
Business Technology Group
• Contribute to the fulfillment of process and design enhancements to drive business value
• Aid in the development of initial project proposals, detailed business cases and business requirements Business Analysis Comp etency Center
• Utilize a blend of technical, business and people skills to communicate key IT solutions
• Create functional designs, analyze data and manage internal relationships
• Plan, implement and support a multitude of applications throughout the company Office of the CIO
• Be involved with cross-IT initiatives, training, communications, governance and compliance activities
• Analyze data, network via different forms of media and participate in operational improvement initiatives
Technical Track: Leverage your technical skills with your communication skills to get a more in-depth overall knowledge of how IT in EMC works.
CANDIDATE PROFILE:
• Undergraduates interested in application development, infrastructure, or security
• Effective communication and written skills
• Detail oriented with strong analytical and problem solving skills
• Ability to build relationships and work successfully in global teams
• Exhibits leadership qualities, takes initiative and possesses creativity
EDUCATION: Bachelor's degree in Computer Science, Engineering, or concentration in Management Information Systems or Security related discipline. Related co-op or internship experience a plus.
Successful candidates will work on projects dealing with application development, infrastructure, and security in such areas as:
Service Delivery Group
• Utilize application development skills throughout the solution delivery lifecycle
• Develop, test and deploy IT based solutions to support EMC's business units using application design and software development tools
• Candidates should be interested in and have exposure to application design or software development using standard coding languages (such as C++, C#, Java, etc.), relational theory and design Global Infrastructure & Services
• Build, manage and monitor the EMC IT infrastructure within our data centers
• Gain knowledge in areas such as Global IT Command Center, IT Systems and Storage Management, Virtualization, Data Center Management and more Global Security Organization
• Gain enterprise level experience and training in the field of information security and risk management
• Work closely with skilled security practitioners providing overall defense-in-depth security strategies