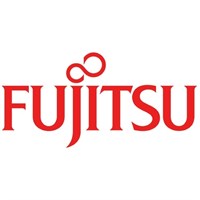 Fujitsu UK & Ireland
Type: Private
Founded: 1935
Employees: 11,000 UK
We're the UK and Ireland IT services division of the Fujitsu Group, one of the world's largest IT companies. Unlike a lot of our competitors, we take a no-nonsense, straightforward approach to IT, delivering solutions that help our customers deliver results. This is because we take a long-term view on customer relationships, and are pragmatic about the benefits of technology. Our approach is working, because in the UK alone we're collaborating with high profile clients like RBS, Vodafone, The Post Office®, and the UK Home Office.
Careers at Fujitsu
Graduate
Fujitsu is recruiting the highest calibre graduates to our development programme. When selecting candidates, we're looking for people who will bring their own personalities and skills to the role who are willing to learn and push themselves. Honest people, who are professional, can communicate well and are full of belief and enthusiasm.
At Fujitsu you'll be given a real job with real responsibilities from the very start, where you'll be able to harness your skills and develop within a team. Alongside your chosen role and the training you undertake in your chosen area you will embark on a comprehensive 24 month modular development programme, designed to cover all the key skills to set you up for a career in business to help you make sound commercial decisions and develop your business knowledge. The programme is delivered through scheduled events providing training in the necessary skills required to survive in business, using a combination of practical exercises, external speakers and on the job experience. Please see the programme structure and hover over the modules for more information.
We run graduate schemes in:
Finance
Sales
Project Management
Marketing
HR
Technical
Service Delivery
Procurement
ITG
Commercial
To find out more and apply visit Our website
Industrial Placements
Fujitsu's Industrial Placement (IP) scheme is open to students looking to spend a year of their degree working in industry. The programme offers you a great opportunity to gain hands-on experience in a corporate environment. We were identified by the National Council for Work Experience as offering the Best Long-Term Industrial Placement within a large organisation. So come and join our award winning programme!
We look for people from all degree disciplines, who'll bring their own personalities and skills to the role. What's more, if you perform well in your placement year, you will be fast-tracked to our Graduate Assessment Centres.
To find out more and apply you can visit our website
Apprenticeships
Fujitsu's Apprenticeship programme is a fantastic opportunity for those seeking a career with an organisation that delivers the highest standards to customers and leads the way in IT systems and services to businesses across the UK. 
The trianing for the apprenticeship programme is deliverd through First4Skills.
Fujitsu expects a lot from its Apprentices. You must be prepared to work hard and learn quickly the skills and abilities to exceed customer goals. Strategic thinking, influencing, promoting positive change, team work, determination to succeed and enjoying challenging environments are essential qualities. Apprentices will undertake qualifications at intermediate, advanced and higher levels. 

Fujitsu Apprenticeship programmes are vocational qualifications centred on the key responsibilities of the Apprentices job role. All qualifications will be achieved within Fujitsu supported by First4Skills and its chosen partners.
Opportunities could arise within any area of learning however, key sectors include:

• Business & Administration

• Business & CIPD

• Customer Services
• Finance (CIMA)

• Information Technology

• Logistics & Warehousing

• Marketing

Requirements and how to apply
a minimum on application is five GCSE's A* - C or equivalent of which English and Maths is a mandatory requirement for Intermediate Apprenticeship vacancies. For Advanced Apprenticeship vacancies three A Levels A - C is the mandatory requirement. 

To apply


To register your interest in becoming a Fujitsu Apprentice, visit Get My First Job to register your details with us and begin your career with Fujitsu and First4Skills.