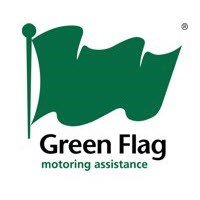 Green Flag
Type: Private
Founded: 1971
Employees: 1100
Green Flag is the third-biggest roadside recovery organisation in the UK, providing comprehensive and award-winning breakdown cover for 5 million people across Britain, we employ contractors throughout Europe and have a roadside repair rate of 86%. And no matter how big we grow, we'll stick to our core value; to treat every customer like an individual and strive to provide the best value cover for their circumstances.
Here at Green Flag, we're a team. Since our beginning 40 years ago, we've been fuelled by the people who work with us and the excellent customer experience they're committed to providing.
 
History and Background
Green Flag started as an idea between friends in a pub in Bradford. One of them owned a fish and chip shop, so that's where the business began, in 1971. Back then, the AA and RAC were well-established, and offered assistance by the road. But the National Breakdown and Recovery Club promised something different – a network of garages and mechanics that would recover and fix your car. The mechanics' local knowledge meant a swifter response to calls than the established competition. When the service began, membership only covered breakdowns within a 50-mile radius of Bradford, and cost £1.50 a year.
We could offer 24-hour recovery, as phones were re-routed at night to mechanics' homes. Soon the market-leading offer of getting you and your car home forced the AA and RAC to respond, with their own vehicle recovery products in the mid-1970s. There are now 180 vans carrying the Green Flag livery on the road, with more to come.
* Response time based on 273,177 recorded call outs Jan - Dec 2011.
Room to grow
We want to continue to build on our reputation and we're looking for people that are dedicated, approachable, stimulated by challenges and driven by results. Beyond that, it's about you bringing your own talents to the table and making roles your own.
Whether you're excited by business and analysis, you're a talented strategist or you bring out the best in people, you'll find space with us to be yourself, develop your skills and progress your career. There are customer-facing jobs and a commercial arm, as well as specialist linguistic roles that support our European operations. So, wherever your interests and strengths lie, you'll be working towards a common goal; to help hundreds of thousands of people every year.