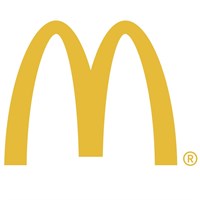 McDonald's
Type: Private
Founded: 1974
Employees: 91,000
McDonald's is the biggest family restaurant business in the world. We serve over 2.5 million customers a day at over 1,200 restaurants - and that's just in the UK.
You probably know all about our food already - but did you know that McDonald's is the largest employer of under-24s in the country? Or that over half of our workforce is aged 21 or under? We know that getting your foot on the first rung of the career ladder isn't always easy. That's why we're proud to be the UK's biggest creator of first-time job opportunities - 10,000 a year, to be precise.
Serving so many customers is a massive job which takes a huge amount of dedication, energy and enthusiasm from our staff. Our commitment to training and development ensures that every McDonald's employee has the opportunity to reach their full potential. Last year at McDonald's, 12,000 staff members received a nationally recognised qualification through working with us.
They didn't see working for McDonald's as simply a 'stop-gap' job - and neither should you. We want you to join us and stay with us. That's why we are passionate about spotting potential and promoting our star performers. More than one in four of our executive team started in a McDonald's restaurant - and 95% of our restaurant managers are former crew members. Our clear progression path means that anyone can make their way to the top.
So, whatever you're looking for from a job, you can find it with us at McDonald's. We offer flexible hours, accredited training, fantastic career prospects and a whole host of other rewards and benefits that fit around you and your lifestyle. So, take a look at what's on offer. If you like what you see, we'd love to hear from you.
McDonald's People: 2013-14 Prospectus
To see the Prospectus in full size click the expand button in the bottom right hand corner
Help! I've got an interview…
How can I show my potential?
Discover how to boost your CV, cover letter and job applications!
How do I prepare for a telephone interview?
Did you know?
We only use 100% British and Irish beef burger patties. All McDonald's chicken is breast meat and comes from suppliers who meet our strict animal welfare standards
It's been over 10 years since we served an egg that wasn't free range. Last year we used 107 million eggs from 327 producers
Gathered together, our 87,500 UK employees would nearly fill Wembley Stadium
We invest over £30 million in training and developing our staff each year

In the UK, every pint of milk that goes into our sundaes, McFlurrys, milkshakes, coffees, teas comes from

 British farms

McDonald's branchs are 'franchises', meaning they are run more like individual small businesses. More than one in six is owned and operated by a local businessman or businesswoman

Since 2001, all our fish products have been made from sustainably sourced fish

McDonald's was the official restaurant partner of the London 2012 Olympic and Paralympic Games. We were also the presenting partner of the Games Maker programme, helping to train the 70,000 volunteers whose hard work made the Games such a big success

Our involvement with the Olympics dates way back to 1968 when the US athletes competing in Mexico City were so homesick for Amrican food that we airlifted hamburgers into the Olympic village. Our official sponsorship started at the 1976 games in Montreal

Since 2002 McDonald's has been Official Community Partner of the four UK Football Associations. We have created over 20,000 new football coaches acoss the UK and helped raise standards at 6,000 local clubs

Since January 2009 we have been providing our employees with an opportunity to gain an apprenticeship in hospitality. So far, 11,000 have completed their studies and a further 7,000 

apprenticeships are currently in progress

The vast majority of our famous French Fries are made from potatoes grown in the UK. Last year, our 182 producers grew over 222,500 tonnes for us. We use four varieties: Pentland Dell, Russett Burbank, Shepody and Innovator. So now you know.