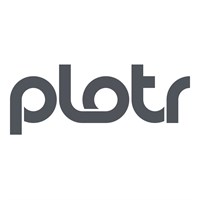 plotr
Type: Charity
Founded: 2011
Employees: 10
It's tough being a young person right now. You've heard that competition for jobs is stiff – and you know it's never too soon to start considering your career options. But the world of work can seem daunting. Where can you find inspirational ideas about jobs you'll love? And who can you trust to help you make smart decisions about your future?
plotr is the revolutionary new careers platform for 11- to 24-year-olds. With the leadership of industry and the support of government, we have created a website that gives young people the help they need to build the careers they want. plotr is a not-for-profit (if you're interested, you'll find more info about how we got started below). Our site is completely free for young people, parents and teachers to use. 
plotr brings together insight and guidance from industry with real opportunities to learn and work. The result? Empowering young people with access to all the tools they need to build their future. One platform, many possibilities.
Who is plotr for?
We want everyone to use plotr. Schools now have a legal obligation to provide pupils with access to independent careers advice – which plotr is perfect for. Millions of young people face challenging decisions about their future – plotr can help inspire and inform them. Parents are unsure how to advise their children – plotr is there to help guide them. And employers are hunting for the best new talent, to nurture and build the next generation of leaders – plotr will help them reach that young audience.
How do I use plotr?
To get the very best out of plotr, we suggest you create an account – it only takes a minute. Once you're logged in to plotr you'll be able to "follow" and "like" the content that's most relevant to you, and plotr will start personalising content so that you see the stuff you're most interested in.
Career Worlds: Move around plotr and you'll discover it's much more than just a careers website. It's a personalised guide to the world of opportunities available to young people – and the Career Worlds are a great place to start your journey. By exploring our worlds of work – such as the Food and Drink world or Money world – you'll find tonnes of information on specific sectors and the jobs within them.
Resource Centre: plotr's team of expert researchers has spent months scouring hundreds of websites to find the best careers advice out there – and you'll find it all in the Resource Centre! The result is more than a thousand resources including videos, articles, infographics, apps and case studies, covering everything from choosing GCSEs to what not to wear in a job interview.
Employer Profiles: How can young people understand the world of work – and choose the career that suits them best – if they don't understand the people employing them? Through videos, images, company timelines and quirky 'Did you know?' facts, some of the UK's most interesting and exciting employers have showcased their organisations to our young users. Each Employer Profile explains exactly what the company does and what it's like to work there.
Opportunity Finder: Can you imagine one map that shows you different jobs, internships, apprenticeships, work shadowing placements and volunteering opportunities in your local area? That's exactly what our Opportunity Finder does. Just enter your postcode and start browsing. You can filter your search by what type of your opportunity you're looking for, and you can make your search as geographically wide or targeted as you like. 
Still confused? Chat now: There will always be a point at which young people need to talk to someone – maybe a peer who knows what it is like to be in their shoes or an expert who can give them personalised advice or even just help them identify the questions they need answers to. Our Chat Now module connects users to such people through our partners – the National Career Service help line, Beat Bullying, Childline, Future You and Horsesmouth.
How do I contact plotr?
If you're a teacher, careers advisor or employer then get in touch! Here's how
Teachers and careers advisors
If you're a teacher or careers advisor and would like more information about plotr please contact info@plotr.co.uk
Employers
If you're interested in positioning your brand on plotr, please visit our dedicated Employers section
Feedback
Got something you'd like to tell us? We'd love to hear from you – just hit the orange "Feedback" button on the right-hand side of this screen
Who's behind plotr?
Good question! plotr is a not-for-profit organisation with a unique model that combines government funding with investment from industry sponsors. Already there are over 50 partners involved with plotr including Barclays, McDonald's, Waitrose, Deloitte, Centrica, Home Retail Group, Travis Perkins, Siemens, Everything Everywhere, Serco, EMC and Universal Music.
How did it all start?
Well, in 2011 the Prime Minister and Deputy Prime Minister challenged industry to get involved in an initiative to inspire young people about their futures. While the government was busy delivering lots of youth opportunities, it recognised that it is not an inspiring messenger. Industry and the voluntary sector are far better placed to reach a young audience and deliver a truly innovative and holistic approach to careers advice.
So, the Cabinet Office Partnerships Team established an industry-led coalition of start-up partners, made up of large employers and youth charities. Everyone involved recognised this unique opportunity to transform careers advice and shape young people's aspirations. And so plotr was born.
The website you see now is the result of more than a year's hard work, combining invaluable input from careers advisers, youth organisations, teachers, leading technology and social media companies, specialist youth website designers – and hundreds of young people (our 'POP', 'plotr online panel').
plotr's sponsors have also been heavily involved, being uniquely placed to offer the most up-to-date, insightful information and advice for young people keen to break into their industry. Everyone we spoke to had masses of ideas – and we listened to all of them.