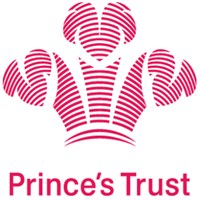 The Prince's Trust
Type: Charity
Founded: 1976
Employees: 1,300
The Prince's Trust is a youth charity that helps change young lives.
We give practical and financial support to disadvantaged young people, developing key workplace skills such as confidence and motivation. We work with 13 to 30-year-olds who have struggled at school, have been in care, are long-term unemployed or have been in trouble with the law.
The Prince's Trust has helped more than 750,000 young people since 1976, and support 100 more each working day. More than three in four young people we helped last year moved into work, education or training.
Need help?
If you're aged 13-30, unemployed, struggled at school, have been in trouble with the law, or have been in care, we can support you in a number of ways.
Get into Need work experience to help get a job? Get into gives you skills and experience in a particular sector.
Get Started Into sport, music, creative arts or want to try them? Get started can help you move forward.
Team If you're unemployed, unexcited and unsure of your future, the Team programme could be what you need.
Grants We offer grants to pay for your courses or to help you get a job
Fairbridge Ready to do something different? Fairbridge is fun, free and available to you if you are 13-25, unemployed or struggling with education
Enterprise Got a business idea? If you're 18-30 and unemployed the Enterprise Programme could be for you.
Prince's Trust xl Prince's Trust xl clubs are for young people aged 13-19 and are delivered in schools or outside the mainstream centres. These informal clubs can support you in developing the skills and confidence needed to progress into a positive future
If you're interested in joining one of our programmes, click here to find out which Prince's Trust courses are on offer near you or apply now