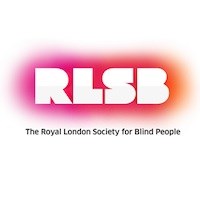 The Royal London Society for Blind People
Type: Charity
Founded: 1838
Employees: 120
The consequences of sight loss can often be more devastating than losing your sight. Every day at the Royal London Society for Blind People we meet blind and partially sighted young Londoners brimming with potential and ready to take on the world. But we also meet young people who have fallen into a cycle of depression, isolation and poverty.
Two out of five children have no local friends to play with
Nine out of 10 people who lose their sight in youth will never work for more than six months in their lives.
Nearly 70% of blind and partially sighted young people are living on the poverty line.
We're a hard-working, game-changing, mould-breaking organisation, set on ensuring that every blind young person should have the chance to live life without limits.
Based in London and the South East, RLSB's team of professional experts are on hand to help young people to understand their condition and then build the confidence they need to take control of their life. From early years support, before and during their time at school, to more practical career-related help such as interview coaching and tech training. We do this through a unique blend of first-class, life-changing services including:
Parenting courses
Early years groups and a nursery
College of Further Education
Sports Clubs & programmes,
Arts & music Personal development counselling
Independent Living skills workshops
With RLSB by their side thousands of blind young Londoners can beat a lifetime of poverty and isolation.