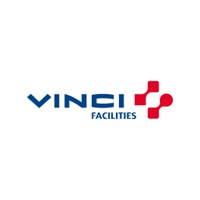 VINCI Facilities
Type: Private
Founded: 1918
Employees: 3500
CREATING A WINNING TEAM....
VINCI Facilities is part of the wider VINCI Group, a world leader in construction and Integrated Facilities Management services.
We design, build and manage the facilities that improve everyday life; the systems that transport us and the buildings in which we live and work.
Our aim is to create and maintain these great places by employing teams of highly motivated and creative people to deliver innovative solutions for our customers.
At VINCI you can expect a career, job satisfaction and personal development. You will be encouraged and have the opportunity to thrive on challenges. You will work alongside some the most determined teams in the industry.
Did you know:-
We look after 9 million square metres of office space
We operate in 14 European countries
We manage 18,000 sites on behalf of our customers
35% of our industry workfoce are between the ages of 16 and 35
Rising to the Challenge
Have a look at our great projects
Creating a Sustainable Business
How we do business
Creating a Winning Team
Listen to what our people say