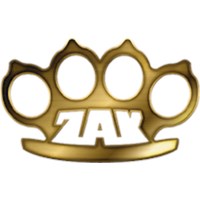 ZAK Media Ltd
Type: Private
Founded: 2006
Employees: 30
"Independent. Thinking."

ZAK Media Group is a collection of agile, entrepreneurial marketing agencies. Our mission is to develop creative businesses that possess the natural intelligence, irrepressible spirit & unwavering industry to disrupt the established order in their fields of expertise.

ZAK Media Group own three agencies: drink, Wolfpack & Bambino.
Our agencies
drink 
"Consuming ideas"


Founded in 2006, drink is an integrated marketing agency, specialists in the leisure, food & beverage sectors. drink have worked with numerous brand owners & retailers within these sectors, creating consuming ideas that generate profit for clients. 

Past & present clients include Bacardi Brown Forman, Bacardi Global, Bramwell Pub Company, Carlsberg, David Lloyd Leisure, First Drinks, Fullers, LVMH, Magners GB, Moét Hennessy UK, Novus Leisure, Quench Worldwide, Retail in Motion, SHS, Soho House Group, Stonegate Pub Company, The Restaurant Group, Young & Co's. You can check out our website here
Wolfpack 
"Ideas that bite"

Founded in 2011, Wolfpack is a channel neutral creative agency. Wolfpack's singular focus is creativity in all forms, delivering ground-breaking & award winning ideas that bite.

Wolfpack won the pitch for Warrior Football against industry giants, to become their lead agency globally. After the success of launching Warrior Football across 65 countries & every media discipline imaginable, Wolfpack were also appointed as Warrior's global agency for footwear & apparel in 2012. You can check out our website here.
Bambino 
"Digital everything"
Founded in October 2012, Bambino is a digital agency with innovation & creativity at its heart, creating campaigns in all digital formats & everything else in between. 

Currently Bambino are working alongside brands & top agencies to deliver compelling digital campaigns. Founding clients include: Warrior Football, Rollersnakes, Blue Publishing, The Gate, Golley Slater & Brompton Brands. You can check out our website here.